Freshmen Justin Bishop and Ricky Sowers called up after the JV season.
SS Trey Gresh and 2B Joey Phillips warm up between innings.
George Perkovich first to the plate.
Eric Houff readies for a 2nd inning hit.
Andrew Smith readies for a bunt single.
Doug Fylpa prepares to run on Andrew Smith's bunt.
Mark Manthe at the plate.
Clean up hitter Joey Phillips eyes the pitcher with bases loaded.
Trey Gresh rounds third, scoring from second.
Celebration at the plate after two runs come across to tie Jefferson Forest.
Catcher Greg Juanarena waits for the signal from the bench.
Joey Phillips steals second.
Corey McCoy scoops a throw to record an out.
Jefferson Forest's 6'4" lefty starter fires to the plate.
Mark Manthe warms up in the bull pen.
Coach Shockley makes a pitching change.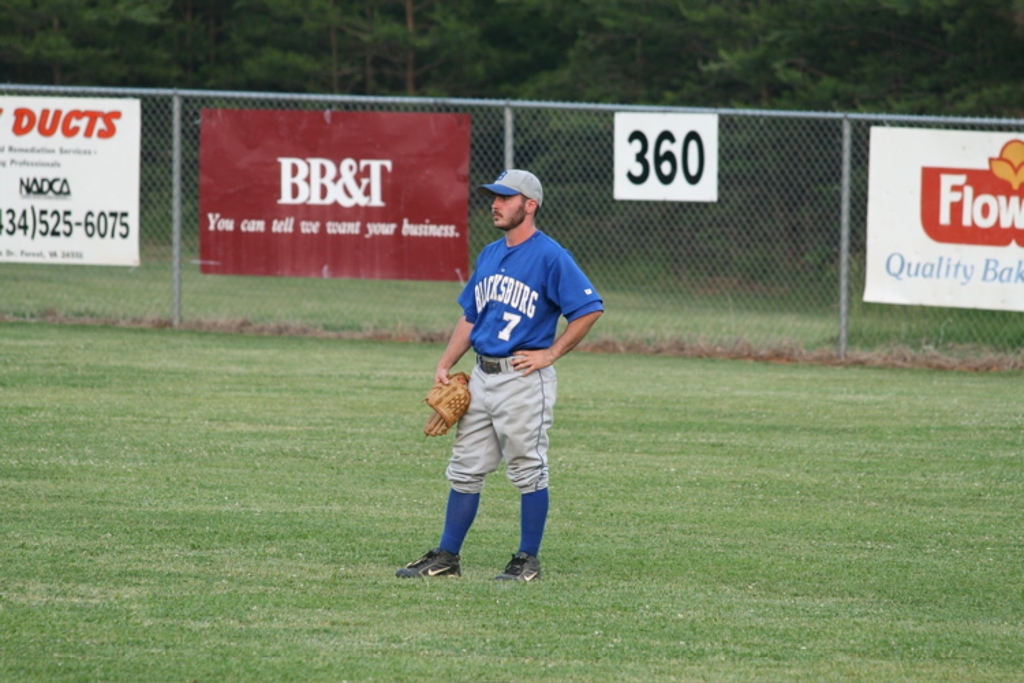 Senior Doug Fylpa in his last game as a Bruin.
Senior Jake Badinelli prepares for the delivery.
Mark Manthe delivers a pitch.
The Bruins chase the lefty.
Coach Shockley talks to the team about a terrific 15-10 season and the prospects for 2008. He closed by having each senior address the team.